Welcome to the CitSciIE web
Initiators
:




with the support of
:

Other active members
: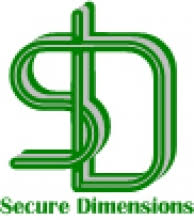 Many other organizations are participating in a more irregular basis
Next Event and calls
Gitter place
Motivation
(from
https://ecsa.citizen-science.net/sites/default/files/ecsa_ten_principles_of_citizen_science.pdf
) Principle 7: Citizen science project data and metadata are made publicly available and where possible, results are published in an
open access
format. Principle 9: Citizen science programs are evaluated for their scientific output,
data quality
, participant experience and wider societal or policy impact. Principle 10: The leaders of citizen science project take into consideration legal and ethical issues surrounding copyright, intellectual property,
data sharing agreements
,
confidentiality
, attribution and the environmental impact of any activities.
Phases
Linked activities
This activity is promoted and endorsed by the OGC Citizen Science Domain Working Group and:
Documentation
Meetings
Day long meeting
Sprint Telcos (replacing the f2f in COVID-19 times)
Telecon
Ad-hoc telcos
Presentations at the OGC TC meetings
How we work?
OGC and
WeObserve
have provided us with some resources:
Future deliverables
Documentation: The following documentation will comprise the deliverables for the project. All artifacts and results associated with the experiment will be made available to OGC members.
Engineering Report discussing the details and results. The report will include but not be limited to summaries of the activity plan, test plan et al supporting documentation as appropriate.
Change Requests for OGC Standards as appropriate.
Candidate OGC CS Best Practices as appropriate.
Demonstration:
An Internet demonstration of all functioning components will be made towards the end of the experiment.
This demonstration will be made persistent using the resources of OGC Network.
A video recording of a public demonstration the experiment will be produced.
CitSciIE Web Utilities